On the Line
The Sound of Solidarity
Grammy-winning artists Imagine Dragons rock writers on the picket line with "Whatever It Takes"
Tuesday, May 9, 2023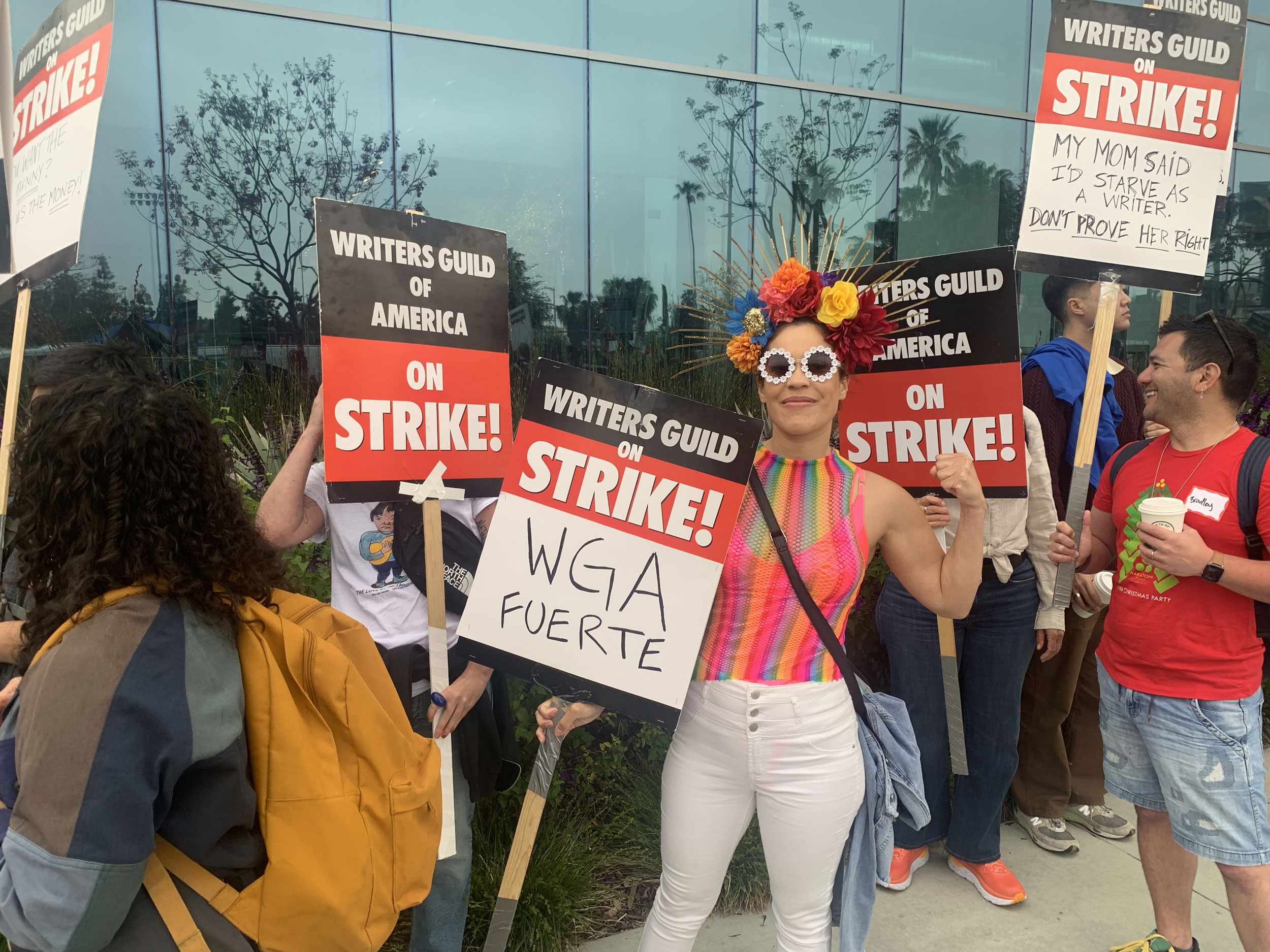 Picketers at Netflix were treated to a surprise musical guest Tuesday afternoon: Dan Reynolds and Wayne Sermon of Imagine Dragons. Accompanied only by Sermon's guitar, the band performed a rocking four-song set that fired up the crowd and even had employees from Netflix peering down from their windows.
Leafletting "Under the Sea"
Six writers distributed Ieaflets at the premiere of Disney's The Little Mermaid premiere outside Hollywood's Dolby Theater late Monday afternoon. They handed out more than 100 flyers to premiere attendees and people passing by, many of whom expressed their support for the WGA's action.